Shopping Cart
Your Cart is Empty
There was an error with PayPal
Click here to try again
Thank you for your business!
You should be receiving an order confirmation from Paypal shortly.
Exit Shopping Cart
To Meet All Your Metaphysical Needs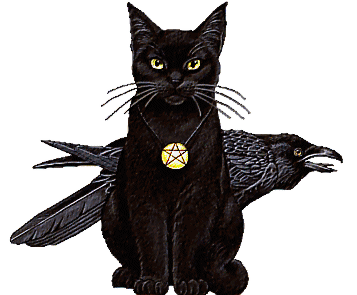 GREETINGS, MERRY MEET, WELCOME TO THE MYSTIC CANDLE
Formally Bell Book and Candle
YOUR ON LINE METAPHYSICAL SHOP
WE NO LONGER OFFER A CATOLOG
Mask are optinal.
Feel free to order on line.
I AM LOCATED AT 1718 EAST STREET
TWO RIVERS WI. 54241
920-973-3532
HOURS HAVE CHANGED
Closed Holiday's
Closed Sundays
Closed Mondays
I am truly sorry about not being open since February. I have hit major bumps in the road.
First of all I ended up with a bad case of Covid and that lasted about 6 weeks including
time in the E R at the same time my mother also had covid and other things, She did not pull through that was all the way into April. So I had that to deal with that as well. I am reopening at the end of May here, trying to settle things. And again I apologize.
Blessed Be
New Hours
Saturday's 10 am til 3 pm
Sunday and Monday CLOSED
Tuesday 11 am till 4pm
Wednesday's 11 am till 4pm
Thursday 11 am till 4 pm
Friday's 11 am till 4 pm
Or by appointment
GREETINGS MERRY MEET
I first opened my door back in 1998 Then I was called "Bell Book and Candle "for those who remember It was in my basement in my home back then. The only reason for the name change was because I moved to a new location. But Perhaps I may change it back to that.
We had a facelift. I am very excited about reopening.
WE HAVE A FEW NEW ITEMS IN THE STOPPE. PLEASE FEEL FREE TO CHECK THEM OUT.
THIS SITE HAS BEEN UPDATED ON July 2022 AND ALL BUTTONS ARE WORKING. AND ALL INFORMATION IS LIMITED AND NOW CORRECT.
PLEASE FEEL FREE TO ORDER. IF YOU HAVE ANY CONCERNS OR IF SOMETHING IS NOT WORKING PROPER PLEASE LEAVE ME A COMMENT. BUT OTHER THAN THAT PLEASE FEEL FREE TO SHOP ON LINE.
JUST CLICK ON THE LINK WEBSTORE AND OR PROVISIONS TO START SHOPPING.
Here You will find here information If you have any questions please feel free to ask.
You can check daily on whether the shop is open or not in the news feed on Facebook. Click on the link news link
I am going to open my door very soon. Im just getting things ready to open.
Check Facebook for updates.
You can also order on line, click on the link Perhaps you want to join our local Group, click on the link on the nav bar.
Classes are also available. Check the link @ the Nav bar.
Well enjoy your stay, please feel free to return at anytime.
Don't forget to sign my guest book.
Blessed Be
/